Sally Howard

Melbourne Marriage Celebrant

| | |
| --- | --- |
| Posted on 8 February, 2019 at 1:25 | |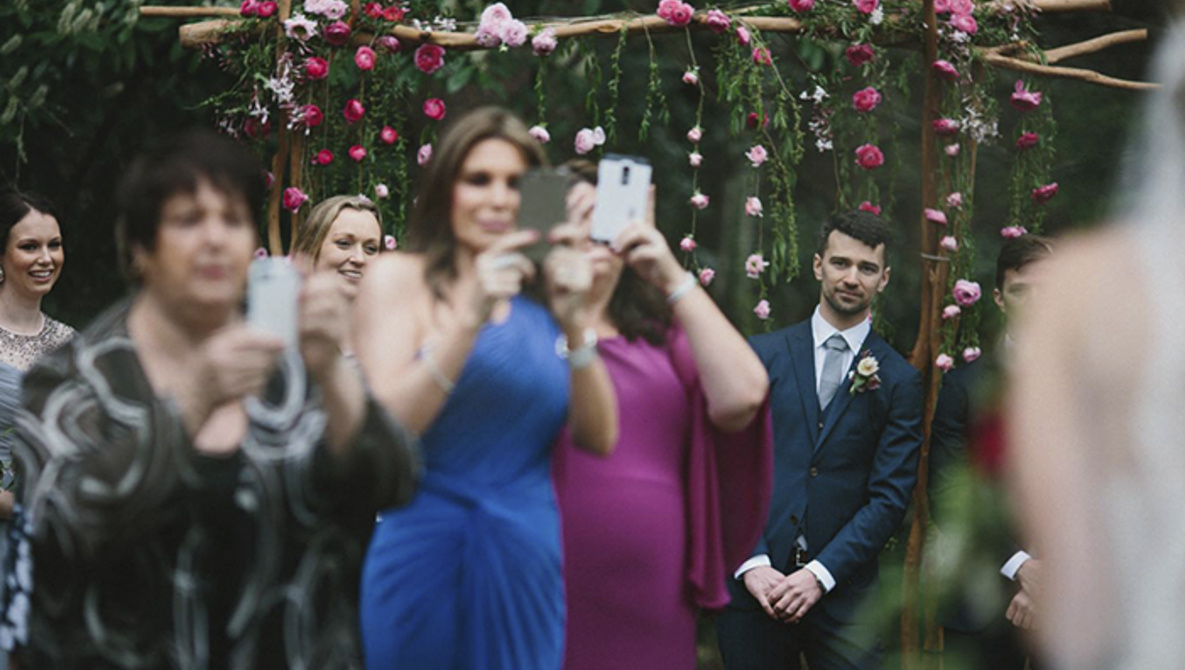 (Credit to www.thomasstewart.com.au)
Now I'm the first person to love a wedding pic. All the more from every angle! Every wedding is different and this particular rant is for those couples who have chosen to have their moment fully captured by a professional photographer. This poor guy can't even see his partner!

C'mon people - you're at a wedding. And considering you are here, you probably know the couple getting hitched. In fact, it might be your nearest and dearest up their saying all the words and feeling all the feels. I KNOW you want to remember this day in all it's glory. I also know from personal experience that if I try to capture an image of a moment, I am so focussed on the image that I miss the moment!
Sally's advice? Think about your people up there, pledging their love and creating their life together. This is an important moment! Do they want to be there, feeling all the feels, only to look across their celebration to see a sea of phones? NO! Here's a hot tip - they want to see your faces! Hopefully reflecting the same emotions. They invited you to SHARE their wedding - what better way than to live the moment with them?
Show some trust! This couple have gone to great trouble (and not to mention great expense) to have someone on hand to capture their day EXACTLY THE WAY THEY WANT IT CAPTURED. You'll easily recognise the professionals - they're the ones with the whopping big camera equipment. And It pays to be nice to them (I've always found that you get better photos that way)!
How to be nice? Give them an uninterrupted shot! Don't hang out across the aisle to get a shot of the bride as she walks in... Don't step in front of them to capture their perfectly framed moment... these guys have it all in hand.


(Credit to www.igotyoubabe.com.au)


And here's the kicker - your phone photos that have been painstakingly (and sometimes painfully) captured will pale in comparison to the professional shots! You're using a camera built into a phone. The crew earning the bucks have top of the range equipment - and they know how to use it. So trust me... you really can relax and live the moment, watching your people doing their thing. You won't miss the moment. They will keep it for you... and you will cherish a priceless memory.
xx

| | |
| --- | --- |
| Posted on 30 October, 2018 at 6:35 | |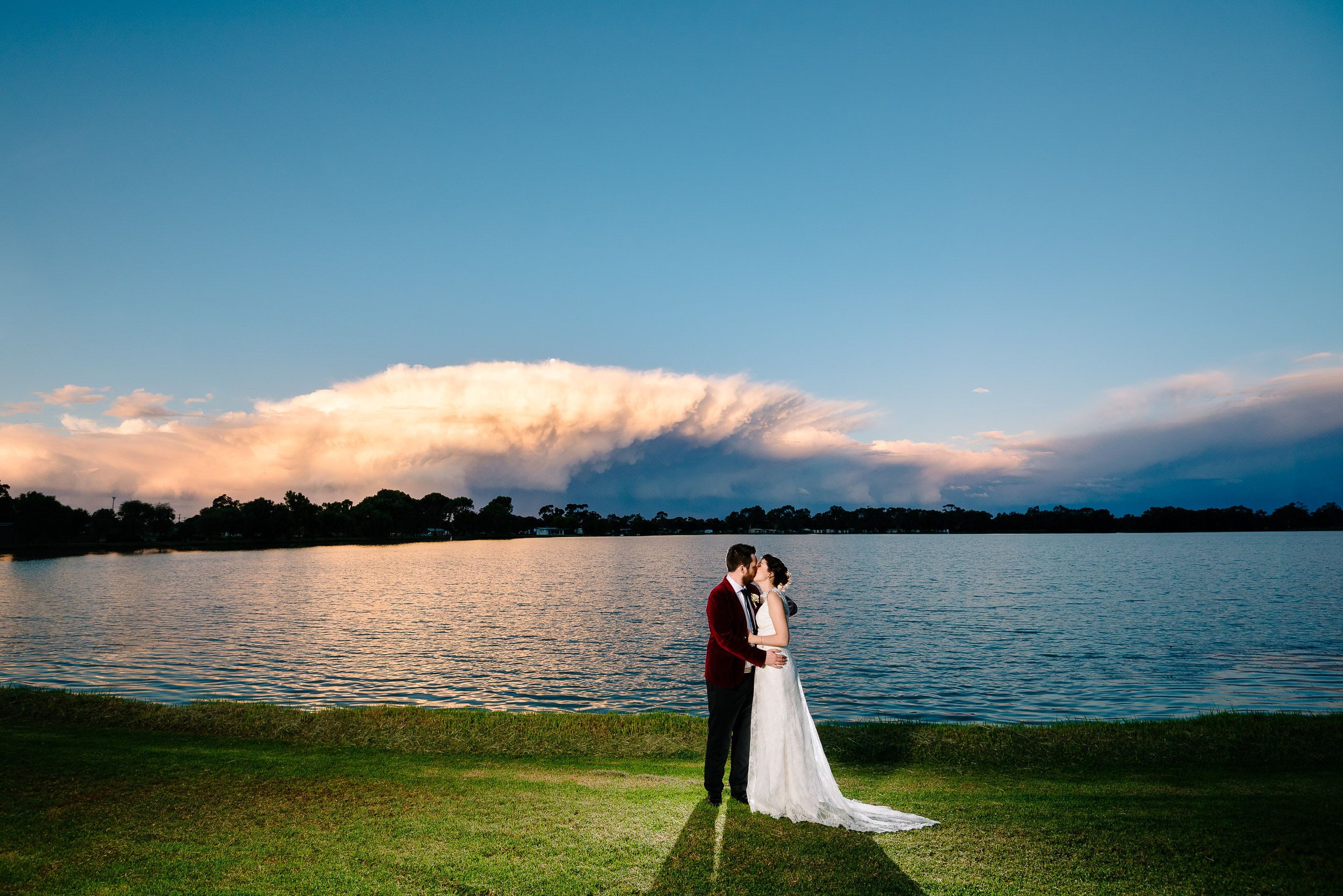 We live in the most remarkable country. We have so many opportunities to live our most powerful moments embraced by the land around us. It's beautiful! I'm not surprised that 90% of the ceremonies I perform are outdoors. I love this.
Let's say you've been dreaming about getting married out by the lake with your nearest and dearest all around you for ages. I will do everything I can to make that happen… exactly as you've dreamed. EVERYTHING. Nothing would make me happier.
Now let's take a moment to project ahead to your wedding day. We live in Melbourne… it's beautiful one minute and shite the next. Hooray for mobile phones and radar weather scanners – we have formed a beautiful relationship! As I prepare for an outdoor ceremony I also watch the radar.
A fabulous example of this was a ceremony I conducted in beautiful Boort. As I prepared for the ceremony by the lake, I was carefully watching a storm front on the radar… it was meant to bypass us. Not to be! The front turned at the last minute and I had to call us all in under cover. My lovely couple were dry, their guests were dry and all the legal documents were saved. Disaster? Far from it! Zoe and Nathan's wedding was a festival from beginning to end and still one of my favourite memories. Thanks to Justin & Jim, there are some spectacular images of both the rain… and the sunset once the front had passed.
As your celebrant, I need to look after both you AND your guests. I am not going to let any of you end up at your reception as bedraggled wrecks! I want EVERYONE to love your wedding as much as you do. There will be times where I have to make that call… we can't do it outside. Let's be prepared… let's have something prepared that is beautiful… it might not be outdoors but we can celebrate your special day in the right way.
xx

| | |
| --- | --- |
| Posted on 16 October, 2018 at 5:50 | |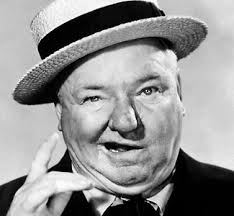 "Never work with animals or children" is possibly one of WC Fields' most famous quotes. Did you know that he actually quite admired children? Dispute me all you will… he's not going to get up and tell you otherwise!


For an actor in a perfectly scripted environment, the potential for unpredictability when working with small children or our furry friends is a nightmare. But this is your wedding day... not the theatre. This is about YOU.


Your wedding doesn't have to be glossy and perfect. You might end up shedding a tear (I always have tissues)… or laughing because you've stumbled over the vows. Laughter and the joy of the moment is what your wedding is all about! The sheer vitality that can be brought to your ceremony through the young people in your lives is infectious. If your young son wants to be in your arms as you say your vows – what could possibly be more perfect? He's very much a part of this as well. Your toddler wants to come with you down the aisle? Fantastic! No better bridal party! And your family and friends will love it as much as you will.
That said, it's always best practice to plan for every outcome. We can arrange to have one of your guests on hand with snacks and drinks. But no sugar highs! And the option for a quiet "time out" area is something we should agree on before-hand. Let's take into account everything that CAN happen – less surprise on the day! And guess what? Often it falls into place perfectly (maybe not as scripted, but perfect nonetheless).


Do you share your home with an elegant rescue greyhound, or an exuberant bundle of fur that loves everybody? There is no reason why your fur baby can't be a part of your day as well! A well behaved dog can be a magnificent best man!


Have a puppy wrangler on hand – someone your dog knows and trusts. On the chance that furry people get a little too excited/overawed on the big day, they can stay quietly with you behind your guests. Keep the Schmacko's on hand… and a camera!


Your wedding is about your decision to come together. And that includes every facet of your lives. It's not a perfectly scripted event, it's a joyous acknowledgement of your lives and your love, and your decision to share your lives. Your family and friends love you as well… they will relish the opportunity to share their joy with yours.
xx

/