Sally Howard

Melbourne Marriage Celebrant

| | |
| --- | --- |
| Posted on 30 October, 2018 at 6:35 | |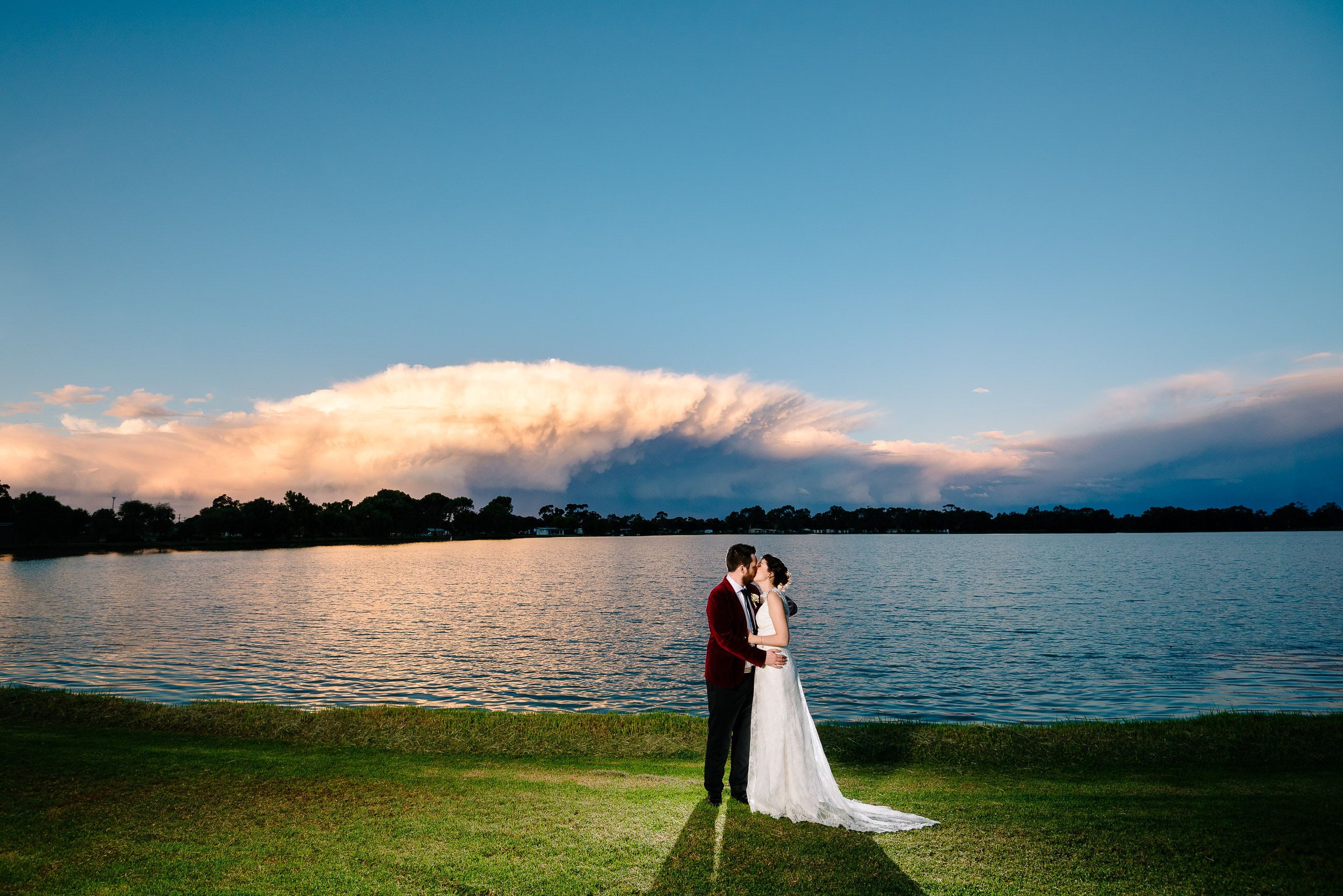 We live in the most remarkable country. We have so many opportunities to live our most powerful moments embraced by the land around us. It's beautiful! I'm not surprised that 90% of the ceremonies I perform are outdoors. I love this.
Let's say you've been dreaming about getting married out by the lake with your nearest and dearest all around you for ages. I will do everything I can to make that happen… exactly as you've dreamed. EVERYTHING. Nothing would make me happier.
Now let's take a moment to project ahead to your wedding day. We live in Melbourne… it's beautiful one minute and shite the next. Hooray for mobile phones and radar weather scanners – we have formed a beautiful relationship! As I prepare for an outdoor ceremony I also watch the radar.
A fabulous example of this was a ceremony I conducted in beautiful Boort. As I prepared for the ceremony by the lake, I was carefully watching a storm front on the radar… it was meant to bypass us. Not to be! The front turned at the last minute and I had to call us all in under cover. My lovely couple were dry, their guests were dry and all the legal documents were saved. Disaster? Far from it! Zoe and Nathan's wedding was a festival from beginning to end and still one of my favourite memories. Thanks to Justin & Jim, there are some spectacular images of both the rain… and the sunset once the front had passed.
As your celebrant, I need to look after both you AND your guests. I am not going to let any of you end up at your reception as bedraggled wrecks! I want EVERYONE to love your wedding as much as you do. There will be times where I have to make that call… we can't do it outside. Let's be prepared… let's have something prepared that is beautiful… it might not be outdoors but we can celebrate your special day in the right way.
xx

Categories: Planning...
/